The iRex iLiad e-ink e-book reader is such a fantastic device, a friend of mine is willing to put the >600 euro down to get one. And if he reads this, he'll be even more motivated to bite the bullet: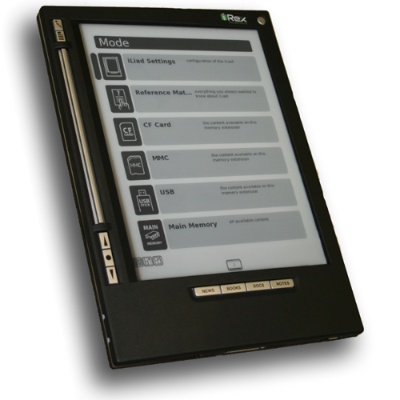 "From the factory, the Iliad only uses and maintains Internet connectivity for a very short time and for one specific purpose; to connect to the Rex site. Some enterprising device owners put a little hack together with a PDF file and some http for an address bar and they're now surfing the web as long they like on the Iliad."
Source: http://www.irextechnologies.com/products/iliad/specs
Once again an very interesting piece of software made it to the Shared Source family.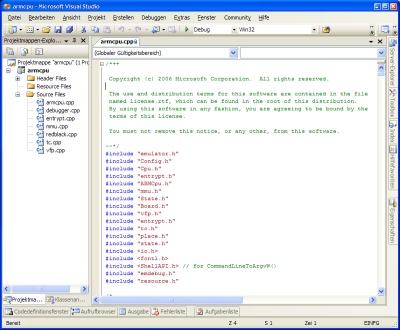 "The Device Emulator is a software simulation of a CPU and motherboard, that runs the Windows CE and Windows Mobile operating systems. The emulator is a single Windows .EXE file that contains:


A CPU emulator that executes the ARM instruction set by JIT-compiling to x86

An MMU emulator to support virtual memory and page protection

A motherboard emulator that contains emulated RAM and NOR flash memory

A collection of peripheral devices attached to the motherboard: serial ports, LCD controller, touchscreen, keyboard, interrupt controller, programmable timers, real-time-clock, network cards, audio, etc.

A "DMA" interface which allows a Win32 application running outside the emulator to communicate with a WinCE application running inside the emulator, using a simple socket-like programming model. "
Source 1: Device Emulator Sourcecode Download
Source 2: License