Gamers rejoice! Today there were some really great updates in the XBOX 360 queue. The most interesting one is the update for Project Gotham Racing 3 – one of the launch titles of the 360. You finally can export the pictures you took in "Photo Mode" to your computer. Just select the picture and send it to your "Your Photos"-Webpage and grab them from there.
I straight went onto the track with the Sagaris to take some test pictures: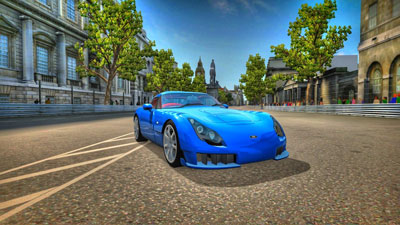 yes, HDR…


yes, panoramic view…
I just can say: WOW! That's what I was looking for when I used the "Photo Mode" over half a year ago for the first time…Oh…I forgot to mention that they are also doing a competition…if you want to take part…here's the info you need.
Source 1: http://projectgothamracing3.com/photos/PhotoGallery
Source 2: http://www.bizarreonline.net/forum/viewtopic.php?p=216755