At the moment I am writing the opening credit generator which will most likely be used (maybe not… who knows) at the 23. Chaos Communication Congress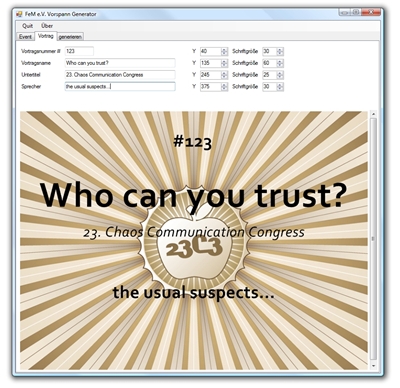 As far as I am informed last year an Apple Keynote + DV Video export was used to create the openings and endings of each recording. This time hopefully most of this gets automated and way more comfortable for everyone involved.
Oh, I almost forgot: I am going to release the sourcecode(C#, .NET 2.0)+binaries as soon as possible. But don't expect too much, in the end it's just an application that lets you enter or import the lecture data and it then creates a MPEG-2 video file…that's all folks.