It's exactly one year since the XBOX 360 launched and I got mine from amazon. And since it's birthday-party time, I bought another accessory: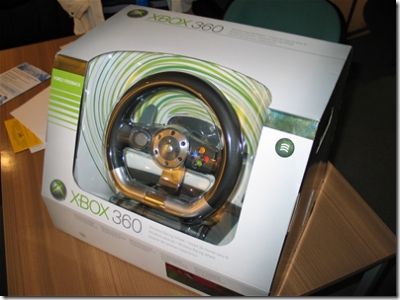 8 kilograms of pure joy and racing fun. It's the "XBOX 360 Wireless Racing Wheel".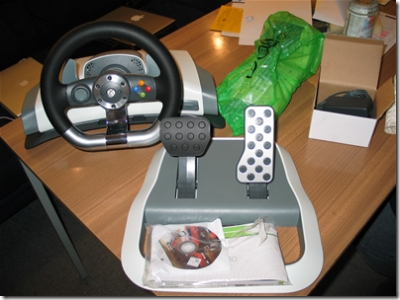 I just had time to drive for about 15 minutes with the wheel and all I can say is: PERFECT!. It's one of the best wheels I've ever used and the force feedback is the best I ever had on a console and on PC. Currently only Project Gotham Racing 3 (comes with the wheel) and the upcoming Forza 2 support the wheel (…and one or two other games that don't count), but well: Forza 2 and GTR (should also support the wheel, not announced yet) will be my favourite games in 2007…
If you're playing racing games on the 360, I encourage you to get one of those wheels!!
Source: http://www.xbox.com/en-US/hardware/x/xbox360wirelessracingwheel/