For the upcoming 23. Chaos Communication Congress and for Virtual Machine testing purposes FeM bought a brand new DELL 2950 Server with impressive specs: 2x Dual Core Xeon 2.0 Ghz (5130) + 8 GB RAM + 2x 73 GB 10k upm + 4x 300 GB 10k upm (all SAS).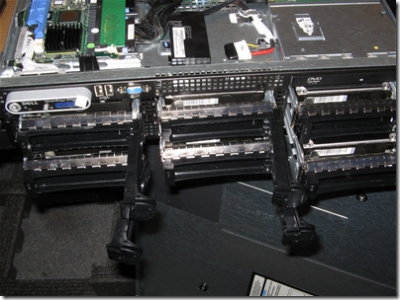 I spent the last day installing Windows Server 2003 R2 x64 on the machine which leads to the well known hardware driver issues. But everything solved, the RAID is up'n'running and the machine seems to be a seriously fast one.


Geekbench result
Since it's a DELL machine it's tidy, which is great since I've seen enough machines from other manufacturers where something must have been seriously gone wrong in production phase.