Because of that major hardware fault on the first day of 23c3 I was not able to blog about the things that happened at the congress. I am going to catch up on everything soon.
In the meantime take this information: The recordings are made. The majority of the recordings is working as planned and is going to be encoded and released in the next hours/days. There are some lectures where something went wrong, but since we had a great backup strategy nothing is lost and will be put online later.
One question came up frequently: What format and codec will the final official recordings have?
Here is the answer:
Video: h.264, 640×480, x264-Parameter: –no-cabac –level=30 –subme=7 –me=umh –crf=23 –ref=2 –partitions=all –mixed-refs

Audio: AAC, (using neroaac)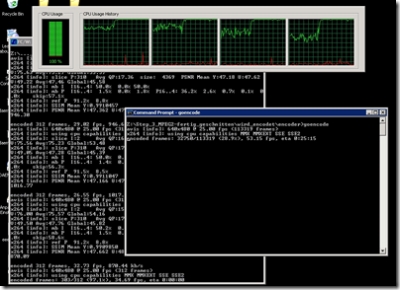 The machines are currently encoding and muxing the recordings. So stay tuned to get your hands on the high-quality official recordings soon.
BTW: Thanks to Michael Feiri for his in depth knowledge about the whole encoding process and tools that are used and his help with all the hassle around it.