I just realised that I got my copy of Crackdown more than 5 days earlier than I was supposed to be. Crackdown is available in stores starting Feb. 20. Oh and it's a great great game. GTA is nothing compared to this one…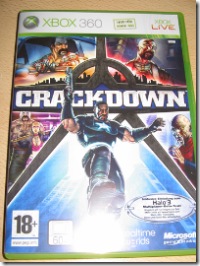 Those who are also getting crackdown may want to consider visiting http://crackdown.wikispaces.com/. You can find some great maps there that come in handy when you're on the orb hunt.
And for those who want to try co-op: add me to your friendslist (gamertag is "bietiekay") and we'll do a co-op mission or two.