When you're using Windows Server 2003 R2 64bit Edition with SP2/IE7 you will most likely not be able to access the advanced settings of an Intel Network Interface card (Teaming, VLAN settings). Instead you get the simple dialog: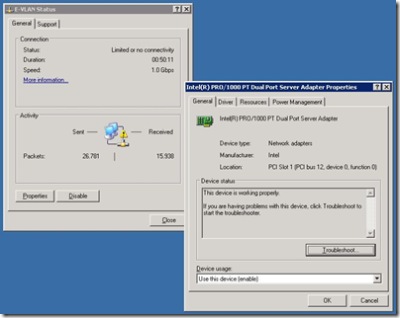 Damn it. I don't have a solution for this right now and it does corrupt my plan using one of the servers for VLAN games….
Anyone reading this got a solution how to get the VLAN settings tabs back?