Oh well. Just after the 43 thousand Euro pile-of-metal arrived some of our office-technicians just thought: It's tea time, we got a new toy, would that blend?
So they got the tea set and the digital camera out: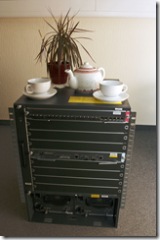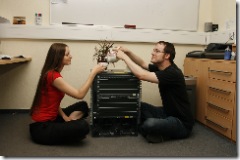 We don't just think of our new hardware as the core equipment of a enormous network. We think of it… well… in a different way.
Source: http://www.fem.tu-ilmenau.de