Once every while I want to know how many lines of code I've written so far. And because I did not find a well working and integrated tool for this job yet I was searching one everytime. But it seems that I've found the tool: it's called "Line Counter" and it's Freeware. It's a Visual Studio Add-In which means it's fully integrated.
And it does the trick: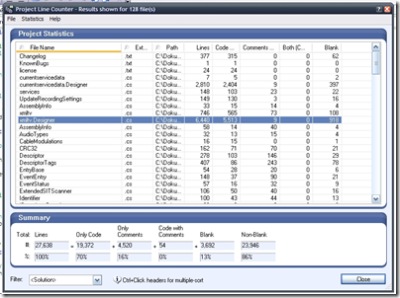 You can even get the sources of this Add-In. Go and enjoy!