This past Saturday I had the rare pleasure of being the exclusive attendance (along with a friend) for a screening of the movie "Speed Racer", the new one from the Wachovski Brothers.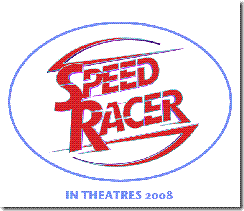 To cut it short – it was a 135 minute cotton candy eye overload. Some nice actors (with cameos of German actors), but nothing real and therefore nothing of deeper interest.
Like rumored before in Hollywood: This movie has the aura of a big flop. My experience now confirms that.
Jens Heymann