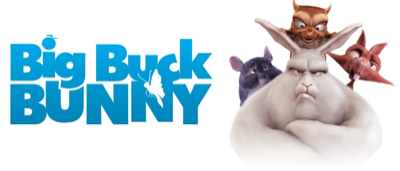 It's made entirely with free software and released under the creative commons license: Big Buck Bunny is the name of the brand new short movie made with blender, inkscape, gimp and more.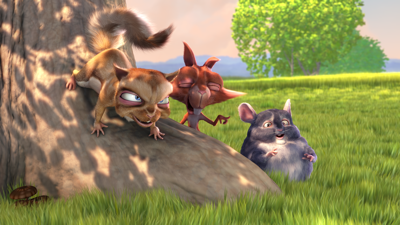 "The Amsterdam based 'Blender Institute' announced today the premiere of the short 3D animation movie 'Big Buck Bunny'. After a production period of over six months, the short film will premiere with a grand party on Thursday 10th of April, in the hip new Amsterdam cinema 'Studio K'.
"The primary intent of the movie was to stimulate the development of open source 3D software" said producer and Institute director Ton Roosendaal, "But the result equals on artistic level as well as on technical ingenuity the quality of what you would expect from large animation studios".
The movie differentiates itself mostly by its totally open character. Not only open source tools such as the 3D suite 'Blender' were used to create the movie, but also the movie itself – including all materials as used in the animation studio – will be freely accessible for everybody to reuse, to learn from it or just to enjoy it.
The promotion of Open Content creation and distribution is one of the main goals of the Creative Commons, the organization that created the 'Creative Commons' licenses, which have been widely adopted by artists, musicians, and other creative individuals who wish to freely share their creative endeavors. Blender Institute in Amsterdam is one of the first companies worldwide exploiting Open Content professionally and commercially. Currently 14 people are working full-time in the Institute, wrapping up Big Buck Bunny and working on an Open Game based on the characters from the movie.
Big Buck Bunny is a comedy about a well-tempered rabbit "Big Buck", who finds his day spoiled by the rude actions of the forest bullies, three rodents. In the typical 1950ies cartoon tradition Big Buck then prepares for the rodents a comical revenge."
Source 1: http://www.bigbuckbunny.org/