Sometimes you'll need the battery of your notebook last as long as possible – sometimes it's speed that matters. With Windows Vista you can setup detailed power plans for each situation. But this options are a bit hidden under the surface.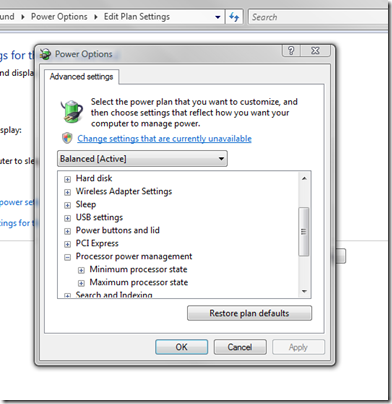 For that matter the "Vista Battery Saver" is a tool that helps you to setup the important settings in just one window, with just one click. It even is aware of the power state of your machine – if it's plugged in or now and so on.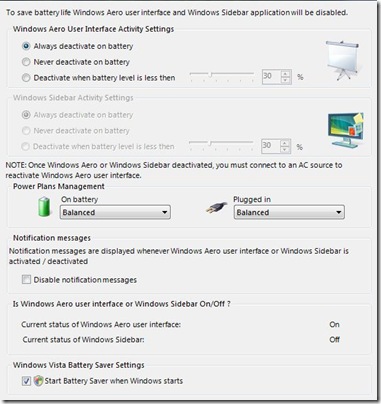 It's a free tool and you can even download it's sourcecode. Give it a try if you're on a mobile machine with Vista.