Photosynth is publicly available and it's time to give it a try and play with the technology. Before starting you should be aware of some facts about the public photosynth technology-preview:
all synths are uploaded and only available online (broadband needed)
all synths are public, everyone can access them
the synther tool runs only on Windows
you'll need a Live ID
When everything is checked you can go and upload up to 20 Gbytes of image data – my test synth takes up 200 Mbytes of the available space – so you have plenty of space to play with.
To start just install the photosynth application to view – and click "create" on the website. After the obligatory login you immediately can upload your pictures. Give it a name, ssome tags and a license and select your pictures.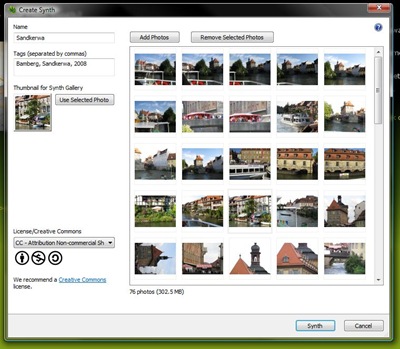 Your pictures should show the same scene from different perspectives – photosynth is all about matching perspectives. After clicking on "Synth" the process starts.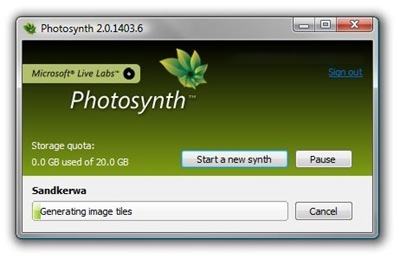 And after a surprisingly short period of time your synth is done. Click on "View Synth" and you're taken back to the website and you can browse your synth. That's it – easy!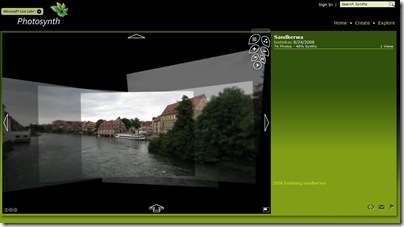 Source 1: my first photosynth
Source 2: Photosynth is open for the public
Source 3: create a synth