In my case it's just partly do-it-yourself: Michael and Peter did the cable soldering and I wrote the software that controls the serial interface to the PMR sender/receiver.
My gateway is on PMR channel 5 with no CTCSS configured in the Campus area of the TU-Ilmenau. A gateway is only just a PMR radio connected to a PC which is logged into a Teamspeak server which is connected to several other gateways (citizen radio / PMR / …)
So if you talk within the range of my gateway you'll be heard in more than 24 areas across germany over PMR and citizen radio.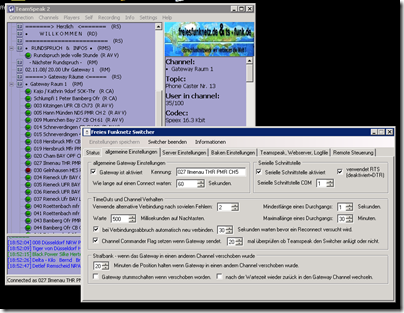 One toolset which was particularly useful is the VU-Meter tools. You can use them to monitor your input/output ports and tune them for perfect modulation. You can get them here and they look like this:

Since the cable soldering was one piece of craftsmanship a picture of the radio and the cable: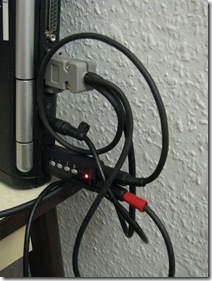 the computer side of the interface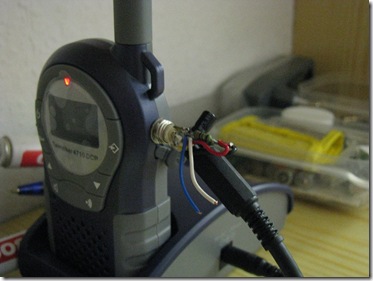 the radio side of the interface
If you want to connect from outside the range of the PMR you should go to the homepage of Freies Funknetz and get all the necessary information there.
Source 1: http://www.darkwood.demon.co.uk/PC/meter.html
Source 2: http://en.wikipedia.org/wiki/PMR446
Source 3: http://www.freiesfunknetz.de/index.html