SONES just moved into the new place – and after having all the ordering done we're now waiting for the delivery of the various bits and pieces of the new office.
To make it a little bit more SONESisch my wife and I decided to paint a 1,5m huge logo of the company on the wall that can be seen first when you walk in. So we went to the nearest hardware store and bought all the needed tools aaaaaaaand we found somebody who could mix the right shade of green to fit our company color.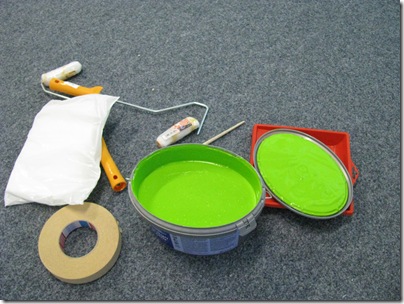 Back at the office we started with placing the projector and the logo itself so we could draw the borders with a pencil on the wall.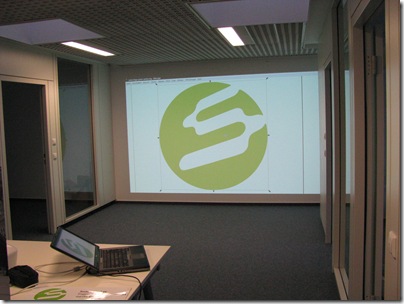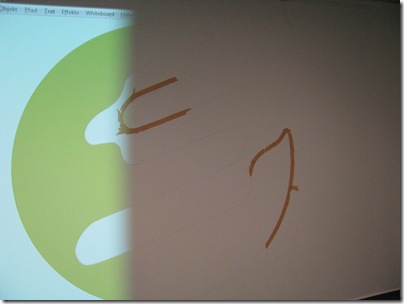 When the borders where on the wall we started the masking tape attack! It was the first time that I had used masking tape but it everything went surprisingly good.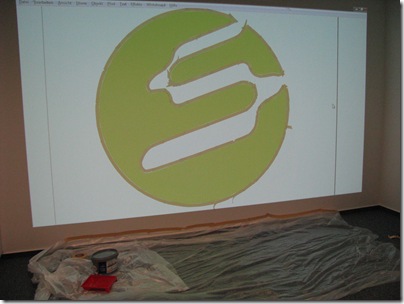 The last and final step is to paint it. So we got the paint, we got the rollers – and after half an hour: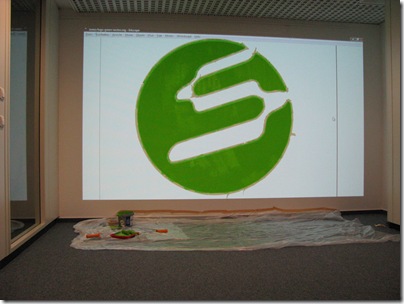 The shades you're seeing in the picture above are just because of the wet and already dry paint which has a slightly different shade. So after a bit of drying and the removal of the masking tape: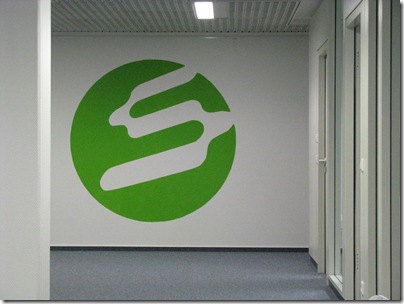 Et voilá!