Ha! I almost forgot to write about the cool sofa which was delivered last week (closing up to 99.99% Office completeness):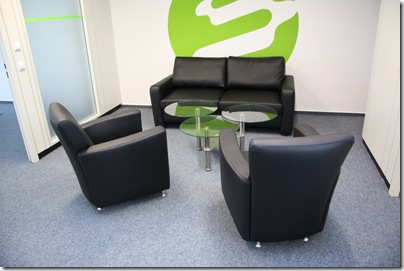 It's comfy and looks great – now the only thing left is the silver screen for the projector … the projector itself and the XBOX 360 is already here :-)
P.S.: Wanna work for us?