Everyone is excited about the Mars Science Laboratory cruising on Mars. NASA/JPL pulled an unbelievable stunt to get that almost-a-ton Rover on that planet. Well done!
Alongside with the landing some source reported that NASA/JPL now has started to provider source code access to some of it's internal projects. And beside being right this is not the first time they've provided source code access. They got a whole page with all their projects open sourced. Some of those are quite huge projects – big like those you would fly to Mars with.
Even more interesting from a historical perspective are the older open sourced projects. Like the complete manuals and source code listings of the gemini and apollo projects.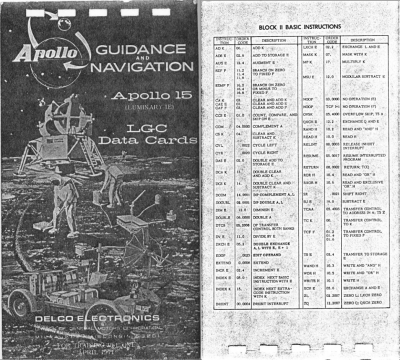 It's a great read overall and it let's you wondering with how little you can achieve great goals.
Source 1: http://ti.arc.nasa.gov/opensource/
Source 2: https://github.com/nasa/
Source 3: http://www.ibiblio.org/apollo/links.html
Source 4: http://code.google.com/p/virtualagc/