There are some things that influenced us over time. I've never played a lot of computer games. But I've played adventure games. Most notably those of LucasArts.
The "Day of the Tentacle" – being the sequel to "Maniac Mansion" – was one adventure game that I have a lot of great memories of. I have played it through a lot of times since it's release.
At the beginning of the game the main villain (the purple tentacle) of the game is making a statement:
Bernard: Ok, you're free to go.
Green Tentacle: Thanks Bernard!
Purple Tentacle: Yes, thank you, naive human! Now I can finish taking over the world! Ha ha ha!
Green Tentacle: Wait!
Bernard: Oh, yeah. Now I remember. He's incredibly evil, isn't he?
Green Tentacle: Uh… I'll try to talk him out of it.

LucasArts (June 1993). Day of the Tentacle. DOS.
And because of his aspiration to take over the world the picture of the scene this is being said ended up as my phones unlock screen background (and if lots of other places) ever since.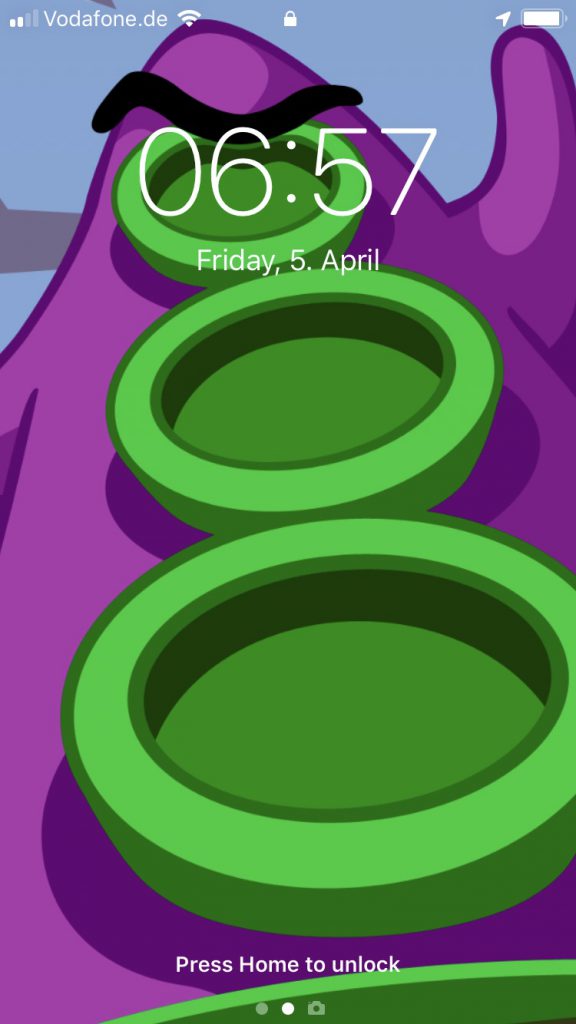 With the help of the internet, you can have it on yours as well. And since screen resolutions improve over time, have it in timeless vectors:
The vectorized purple tentacle above has been kindly provided by: Chalda Pnuzig