I joy! I just found out that James Euringer had produced a new album. You do not know Jimmy Urine?
Let's start the introduction with the description of his current gig:
EURINGER is a counter-culture, surreal, psychedelic, art house, avant-garde, possibly posthumous concept project from Jimmy Urine of Mindless Self Indulgence fame. Featuring guest vocals from Grimes, Serj Tankian (System Of A Down), Gerard Way (My Chemical Romance) and Chantal Claret (Morningwood) – and also staring Jimmy's Mom and Dad for good measure! – the record is one long song/musical/concerto, as if an underground movie was made for your ears. "I wanted it to sound as if Depeche Mode hired J. Dilla and DJ Premier to drop loops while Frank Zappa produced, and then I came in and shit all over it," said Jimmy.

Metropolis Record / Euringer
Here's the most current album in safe-for-work version:
Now there's a whole album.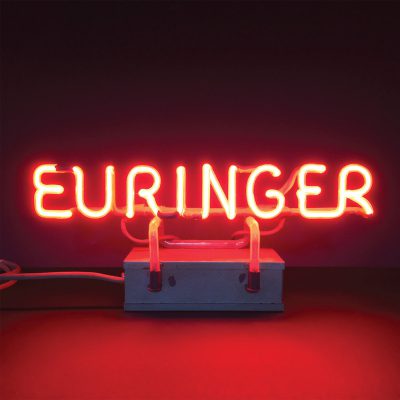 And it's not the first one from this direction. You may have heard of Jimmys other band "Mindless Self Indulgence".
To round things up: His wife, Chantal, is the singer of "Morningwood". Like, you know, "n-th degree"-Morningwood.