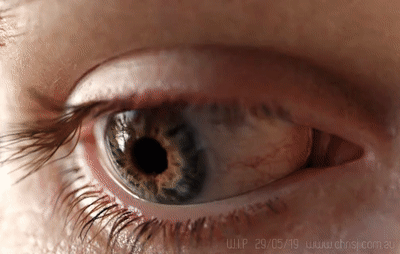 As tools get better artists really polish out what technology enables them to do with computers nowadays.
This eye above made me awww. It's from a user "ChrisJones" in the Blender Forum who posted his progress on modelling a human head in upmost detail.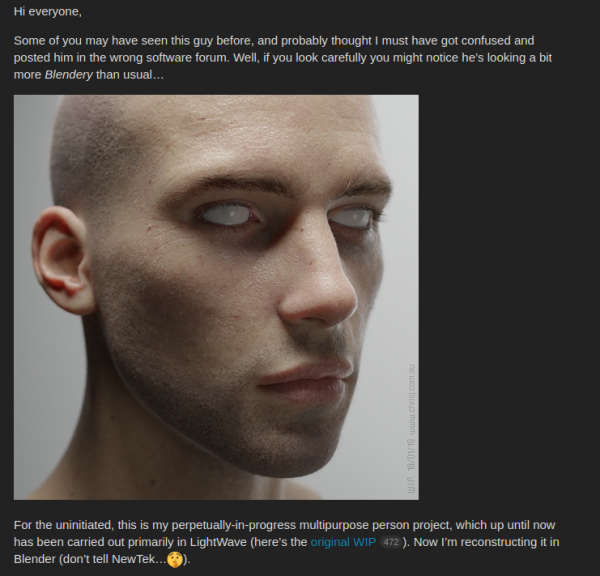 Go there and be awwd as well. And while you're there grab a copy of Blender and give it a go.