The demon core was a spherical 6.2-kilogram (14 lb) subcritical mass of plutonium 89 millimetres (3.5 in) in diameter, that was involved in two criticality accidents, on August 21, 1945 and May 21, 1946. 

Wikipedia: Demon core
Now you can have fun without the death-risk in the comfort of your home.
Meet the party-core:
If you're interested in this topic I can recommend a book: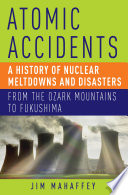 Atomic Accidents: A History of Nuclear Meltdowns and Disasters: From the Ozark Mountains to Fukushima

A "delightfully astute" and "entertaining" history of the mishaps and meltdowns that have marked the path of scientific progress (Kirkus Reviews, starred review).