Shorthand is an abbreviated symbolic writing method that increases speed and brevity of writing as compared to longhand, a more common method of writing a language. The process of writing in shorthand is called stenography, from the Greekstenos (narrow) and graphein (to write). It has also been called brachygraphy, from Greek brachys (short) and tachygraphy, from Greek tachys (swift, speedy), depending on whether compression or speed of writing is the goal.

Wikipedia
Of course there's hardware:
Georgi: Steno For All

Georgi an economic, low profile rework of Gergo made for Steno. Fully assembled and ready to go!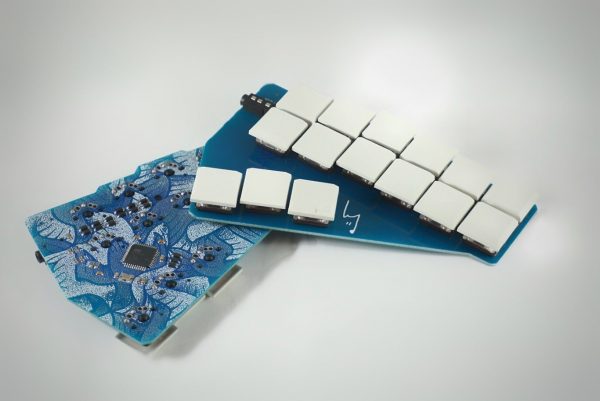 Even when you're not onto stenography, you it'll be a full qwerty keyboard for you: