The machine-learning tooling is getting better. Take a look at Perceptilabs: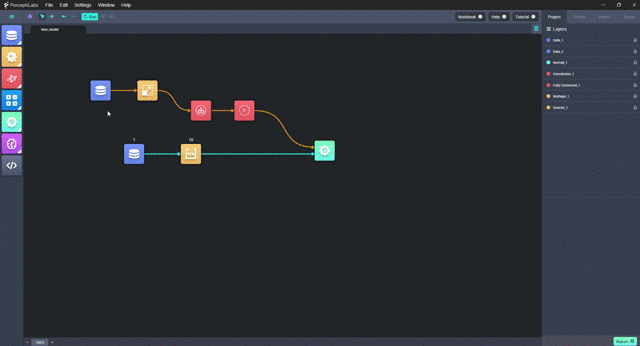 Fast modeling
With our drag and drop GUI we enable fast model development.
Increased transparency
The statistical dashboard increases the model's transparency during training.
Get a better understanding of your model with instant feedback on the operations outputs.
We enable fast error debugging with our custom code editor.
Flexibility
Full flexible options for plugins and importing. Execute any custom Python code in our code editor.