Previously you had to be in Japan or to have a japanese AppStore account to get access to software that allows you to manage and add SUICA cards to your wallet and use it right-away for public transport.
Now with the 2020 olympics approaching more and more tourist support-apps are made available to non-japanese audiences.
Just like this little helper: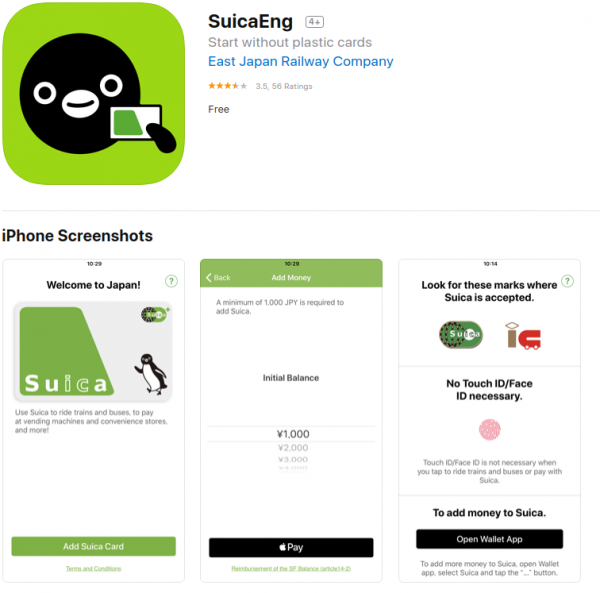 So the scenario was: You arrive at an airport in Japan. And the first thing you needed to do to use the public transport system was to get such a SUICA card either purchased or topped-up.
This is a straight forward process and they even came up with "Tourist SUICA" cards that will deactivate themselves after a certain amount of time and are cheaper to purchase upfront – still it was a process you had to know how it works.
With the above helper app you're simply doing this:
Make sure you've got Apple Pay set-up with at least one of your credit cards
Use the SuicaEng app to create a brand new SUICA card out of thin air and top it up right there.
(optional) push your SUICA card to your watch to simplify the purchase processes even more – you'll just tap your wrist to pass through gates or purchase goods.