Since my last Songbird experiences were not that great I thought it would be a great idea to take the newly released 1.2 version of Songbird for a spin.
It's said that the new version is faster and more stable. I installed 3 hours ago and I still cannot use it since it's syncing with iTunes ever since.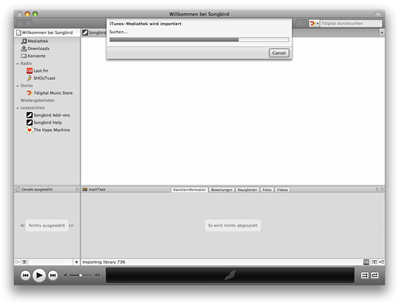 More on that topic when songbird is ready….
Source: http://getsongbird.com/