It's been some time since I've written about a Visual Studio Color Theme Generator. And obviously since then a lot happened in the world of customization tools.
The website studiostyles.info is there to help the day with a lot of previewable Visual Studio styles. Even better: all styles can be exported for Visual Studio 2005, 2008 and 2010.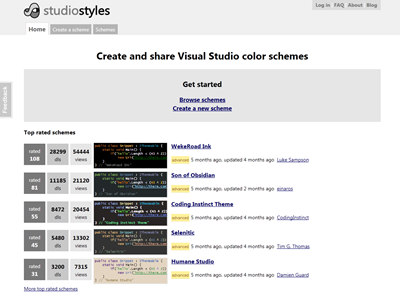 For Visual Studio 2010 you get a .vssettings file which can be imported into Visual Studio using the Tools->Import  and Export Settings… menu item.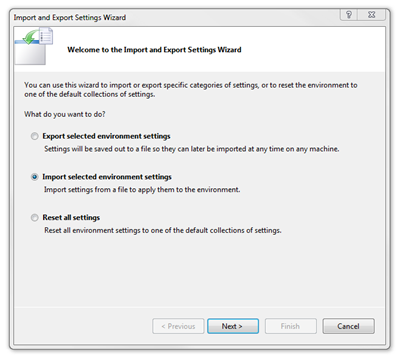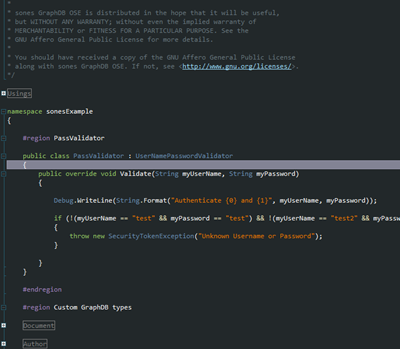 For Visual Studio 2010 there are additional color styling options available. Microsoft offers a plugin for Visual Studio 2010 called Visual Studio Color Theme Editor. Using this tool everything else can be color customized. So you can have something like that: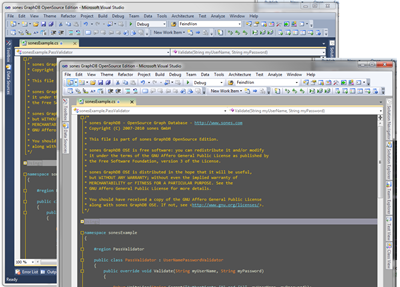 Source 1: http://www.schrankmonster.de/2008/08/10/visual-studio-color-theme-generator/
Source 2: http://studiostyles.info/
Source 3: Visual Studio Color Theme Editor