Just a couple of days ago – after a waiting time of more than half a year – my personal raspberry pi board arrived. Fantastic!
It's small. Oh yes, it's very very small.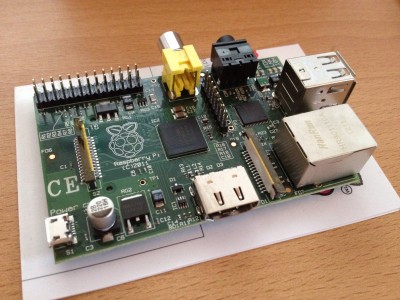 What is the Raspberry Pi you may ask:
"The Raspberry Pi is a credit-card sized computer that plugs into your TV and a keyboard. It's a capable little PC which can be used for many of the things that your desktop PC does, like spreadsheets, word-processing and games. It also plays high-definition video. We want to see it being used by kids all over the world to learn programming."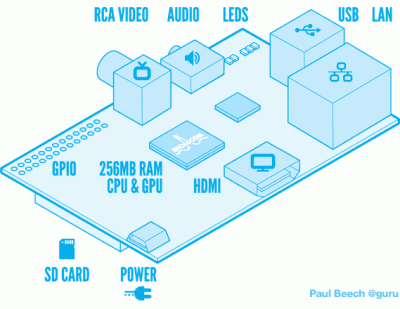 For under 40 Euro you get a huge choice of I/O interfaces like USB, Ethernet, HDMI, Audio and Multi Purpose IO pins you can play with if you're into hardware hacking. This small card is running a fully blown linux and because it has a dedicated graphics core which can hardware decode and encode 1080p h264 it's definitely a good choice for a home mediacenter (yes, XBMC runs on it.)
It draws so little power that you could use solar panels to power it. It's all open and sourced and I will use it for a couple of things in the household. Like a cheap Airplay node. Or a more intelligent sensor node for home automation. This thing seriously rocks – finally a device to play with – with reasonable horse-power.
Source 1: http://www.raspberrypi.org
Source 2: http://www.raspbmc.com