Apparently yesterday somebody pushed the wrong button. Twice.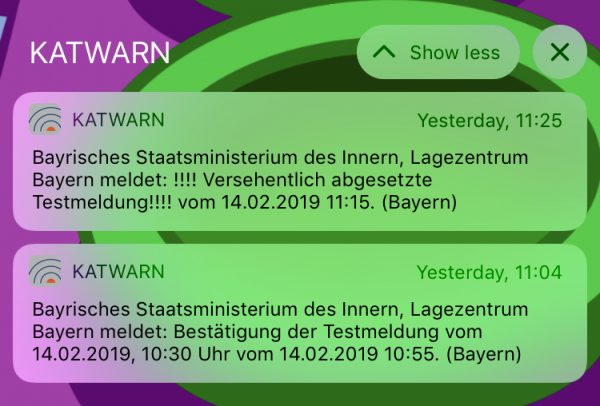 Like most countries Germany got a system in place to broadcast out warnings to the public in case of disasters or else.
And it proved to be quite useful in the past when it comes to the occasional storm or heavy snowfall/rain/lightning.
Seeing that they run a test and then again send out an apology to have run a test is puzzling and funny at the same time. Everyone has a "bad hair" day, right?