As you might know I am living in Germany. Germany is the one country where you have some roads that are legally not having any speed limit whatsoever. If the circumstances allow to safely drive 250 km/h you are allowed to do so. It's up to the drivers judgement.
Now as much as this is a great thing of personal freedom it also has some negative side effects on the climate.
Your car is burning a lot more fuel when driving those kind of speeds. And a lot meaning that it resembles more an exponential curve than a linear line. Rule of thumb: 2x the speed is more than 4x the consumption.
Ever once in a while people start discussing about a general speed limit for Germany – as every other country has it. Some talk about 160 km/h, some about 120 km/h.
The motivations are diverse: climate, resource use, safety, …
In any case additional limits would need to be enforced. More speed traps…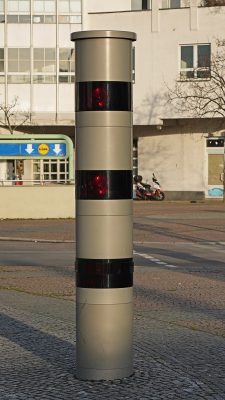 What if things would be handled differently?
How about this:
Politics would introduce a "best speed lottery". On every street without a speed limit there would randomly be speed controls and speed traps. Those who follow the best practices of driving … Let's say 120 km/h… Would be rewarded when randomly photographed. The reward would be a tax discount on car tax and/or gas tax and one ticket put into the countries lottery pool. Once a quarter a new electric car or similar would be given to a random winner.
What would you think would make people drive slower in their own motivation?