Imogen Heap is obviously an artist I have missed in the past years. More precisely Imogen Heap is a singer-songwriter whose newest album just became available. I found it due to one very special song called "Bad Body Double" which was played in an episode of the tv show "Heroes".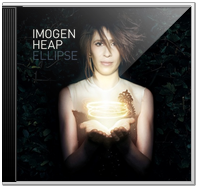 Great thing is that it's available right now. And it's available in two flavours. You can have the single-cd version which holds all the great songs. And you can have the deluxe version which holds all great songs + the instrumental version of each song.
Great stuff! It seems I have to catch up some great tunes from this artist in the near future!
UPDATE: Before you need to buy that album, just listen to it first: