Archive.org is the place to find out about our common internet past. It's the another project, besides Wikipedia and …, that started it's life with a bold claim it so far holds true to:
The Internet Archive, a 501(c)(3) non-profit, is building a digital library of Internet sites and other cultural artifacts in digital form. Like a paper library, we provide free access to researchers, historians, scholars, the print disabled, and the general public. Our mission is to provide Universal Access to All Knowledge.

Internet Archive: About IA
And when you freely roam around the archive you will find many gems, like this one:
Another recommendation / starting point on the archive would be Computer Chronicles: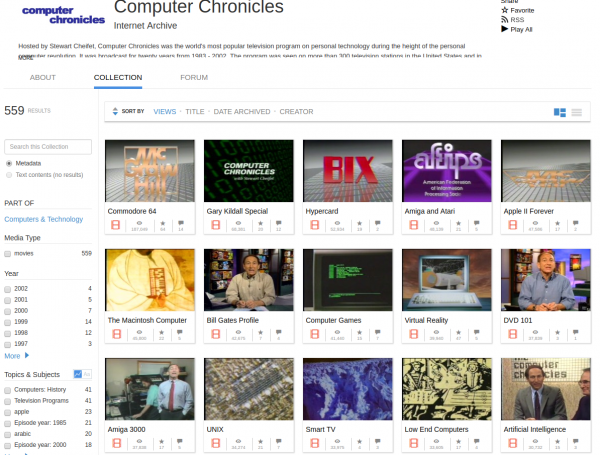 There's countless hours of material to dig into and be amazed!