The Android tablets I am using for my kitchen scale display and for myfitnesspal data-entry are aging quite bad and apart from the near-display death of one of the tablets both are not supported and updated anymore.
Using them therefore poses an increasing risk. After one of them almost died on me I was determined to replace them both. Looking at alternatives at the lowest possible price quickly showed that I am not going to get another Android tablet.
Instead I was ready to give a chinese company a chance: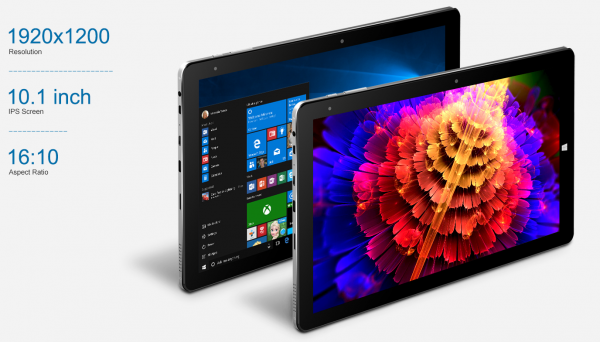 I ordered it on 24th of June and it was delivered today. All in all I've paid 136 Euro for the tablet and 45 Euro for the keyboard attachement.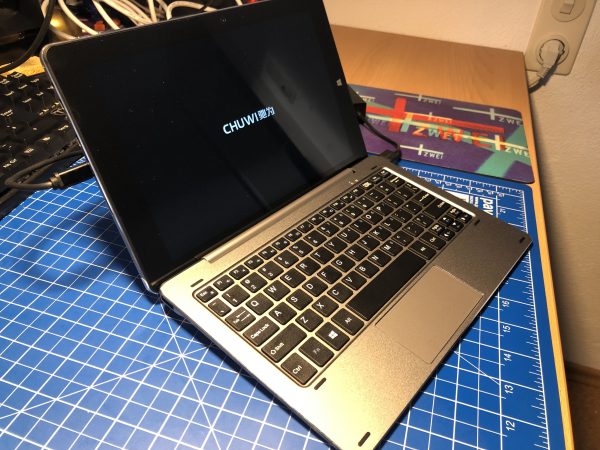 Despite the ridiculously low price this thing is quite impressive. It's sporting a fast-enough Intel Atom processor with 1.4 ghz and 4 Gbyte of RAM. The 64 Gb of solid-state storage where quickly upgraded by an additional 400 Gb MicroSD card for local data storage.
As of writing this it's still installing and updating the Windows 10 to 1903 but so far I am beyond impressed.
I'll write more about the device when I've had more time to use it. One word for the keyboard attachement: the keyboard is good-enough. Not great but better than for example that on the Pinebook. The touchpad is very small but works – the thing has a Touchscreen anyway.