I own some Android devices as I am actively trying out Android every once in a while when a new version arrives.
While doing so the usability was always what eventually put me off and made me not use it.
This is indicative of my experience: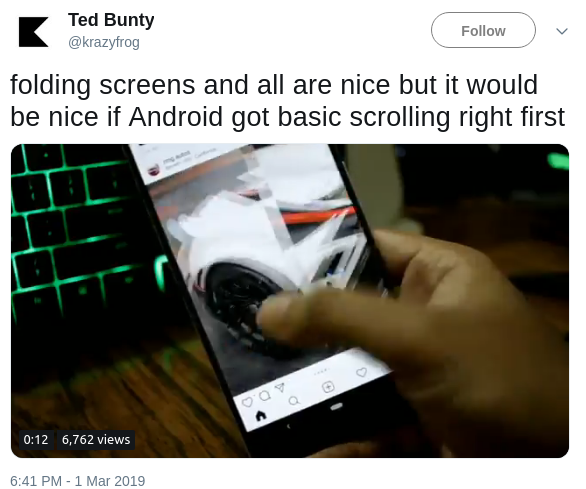 Simple things like the scrolling or tapping never worked for me. Of course it worked after the 2nd or 3rd tap. But not as it "should" feel.
I own Google Nexus devices as well as 3rd party android tablets from Asus. The basics never worked.
Why is that?