First: I am not at all interested or knowledgeable in football / soccer. But…
Several times a year I am for multiple weeks in the area of Musashikosugi ((武蔵小杉) which is part of the greater Tokyo area in Japan.
And because of these stays – I've probably been there for the accumulated time of 1 year – I've got attached to this area / community over time.
This includes all those things the community shares on various places on the internet so to a small degree I can stay informed.
For example: There is a fantastic blog (as for many other communities in Tokyo) that specifically shares community related information about Musashikosugi.
To understand the context you need to know that I've worked for Rakuten. The number one eCommerce company in Japan. This surely kick-started my interest in Japan overall.
I know from my time at Rakuten that the company engaged in a couple of sport sponsorships. One of them was the J1 League football club "Vissel Kobe".
Kawasaki, the area of which Musashikosugi is part of, also has such a football team called "Kawasaki Frontale".
Through said blog it came to my attention that there was a game between those two football teams and…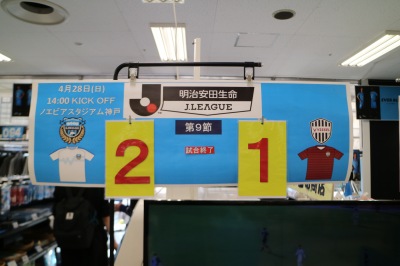 Kawasaki won the game!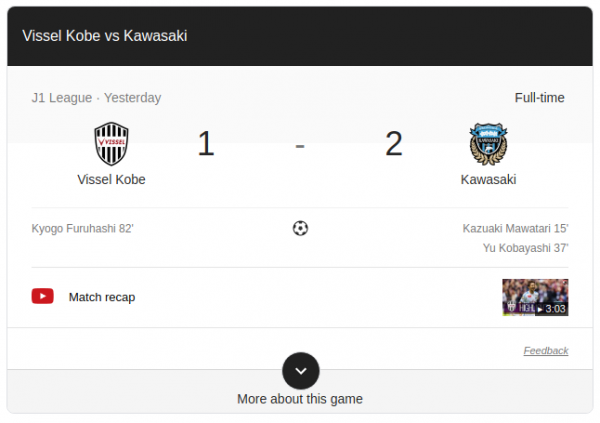 So despite me not being particularly interested in sports this news was quite exciting to see. It almost feels like some local patriotism feelings come up. And with the direct connection to my past employment it get's even more exciting.
Go Kawasaki, go!