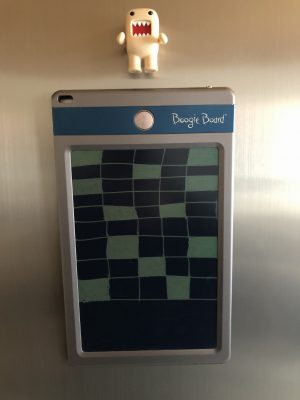 Since 2011 we've got this Boogie Board in the household. It's simply a passive LCD panel on which you can write with a plastic pen. When you do you're interacting with the liquid crytals and you switch their state. So what was black becomes white.
So we got this tablet and it's magnetically pinned to our fridge. And whenever we've booked the next trip we're crossing off days by coloring them in a grid.
How do you do such countdowns?