I just recently learned about Krita. An open source drawing application that allows you to… oh well… do free-hand drawings.
Krita is a FREE and open source painting tool designed for concept artists, illustrators, matte and texture artists, and the VFX industry. Krita has been in development for over 10 years and has had an explosion in growth recently. It offers many common and innovative features to help the amateur and professional alike. See below for some of the highlighted features.

Krita highlights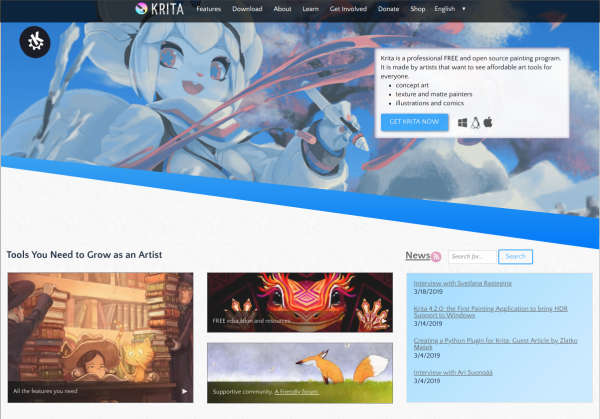 Taking a look at the gallery yields that I cannot draw. Frustration about that is limited because there's so much nice drawings to gaze at!
Also this is a multi-platform application. It's available for Windows, macOS and for Linux.