Mass storage hardware breaks all the time. Sometimes it's hardware that breaks, but sometimes it's the software that breaks. If it's the software (or own talent) that made the data go boom, TestDisk is a tool you should know about.
DISCLAIMER: If the data you are trying so recover is actually worth anything you might want to reserve to a professional data recovery service rather than trying to train-on-the-job.
Apart from the availability of pre-compiled packages for most operating systems you can also grab a bootable LiveCD when everything seems gone and lost.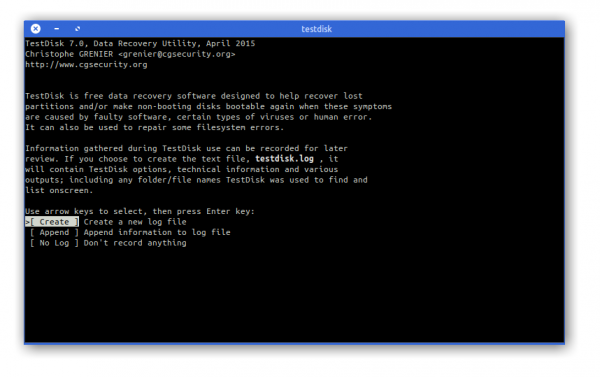 The process itself is rather exciting (if you want the data back) and may require a fresh pair of pants upfront, throughout and after.
Thankfully there's a great wiki and documentation of how to go about the business of data recovery.
TestDisk is powerful free data recovery software! It was primarily designed to help recover lost partitions and/or make non-booting disks bootable again when these symptoms are caused by faulty software: certain types of viruses or human error (such as accidentally deleting a Partition Table). Partition table recovery using TestDisk is really easy.
TestDisk can

Fix partition table, recover deleted partition
Recover FAT32 boot sector from its backup
Rebuild FAT12/FAT16/FAT32 boot sector
Fix FAT tables
Rebuild NTFS boot sector
Recover NTFS boot sector from its backup
Fix MFT using MFT mirror
Locate ext2/ext3/ext4 Backup SuperBlock
Undelete files from FAT, exFAT, NTFS and ext2 filesystem
Copy files from deleted FAT, exFAT, NTFS and ext2/ext3/ext4 partitions.
TestDisk has features for both novices and experts. For those who know little or nothing about data recovery techniques, TestDisk can be used to collect detailed information about a non-booting drive which can then be sent to a tech for further analysis. Those more familiar with such procedures should find TestDisk a handy tool in performing onsite recovery.
And if you give up, think about writing an article of you actually digging deeper: