I am using 1Password for years now. It's a great tool. So far.
As I am using it locally synced across my own infrastructure I feel like I am getting slowly but surely pushed out of their target-customer group. What does that mean?
The current pricing scheme, if you buy new, for 1Password looks like this: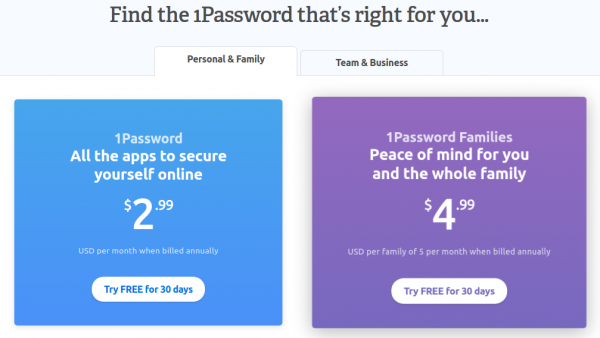 So it's always going to be a subscription if you want to start with it and if you want it in a straight line.
It used to be a one-time purchase per platform and you could set-up syncing across other cloud services as you saw fit. If you really start from scratch the 1Password apps still give you the option to create and sync locally but the direction is set and clear: they want you to sign up to a subscription.
I am not going to purchase a subscription. With some searching I found a software which is extremely similar to 1Password and fully featured. And is available as 1-time purchase per platform for all platforms I am using.
Also. This one is the first that could import my 1Password export files straight away without any issues. Even One-Time-Passwords (OTP) worked immediately.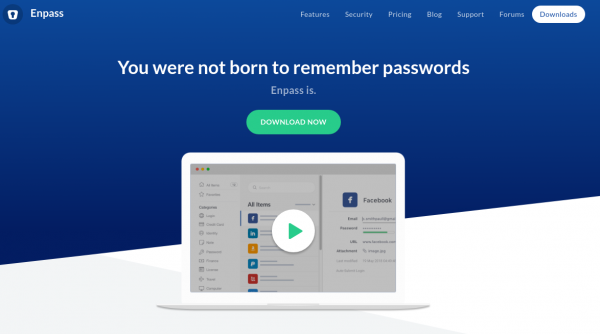 The name is Enpass and it's available for Mac, Windows, Linux, iOS, Android and basically acts as a step in replacement for 1Password. It directly imports what 1Password is exporting. And its pricing is: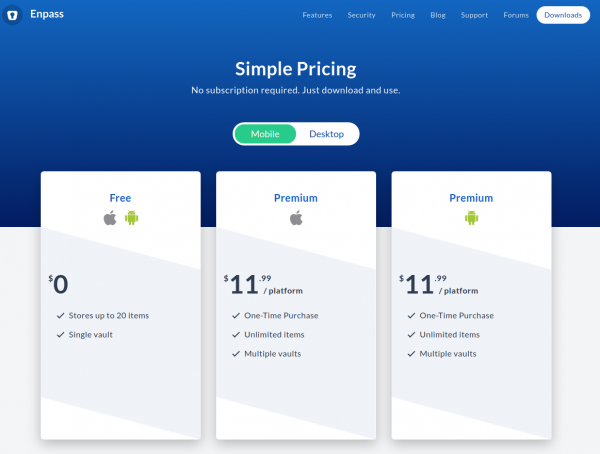 Subscriptions for services as this are a no-go for me. It's a commodity service which I am willing to pay for trailing updates and maintenance every year or so in a major update.
I am not willing to pay a substantial amount of money per user per month to just keep having access to my Passwords. And having them synced onto some companies infrastructure does not make this deal sweeter.
Enpass on the other hand comes with peace-of-mind that no data leaves your infrastructure and that you can get the data in and out any time.
It can import from these: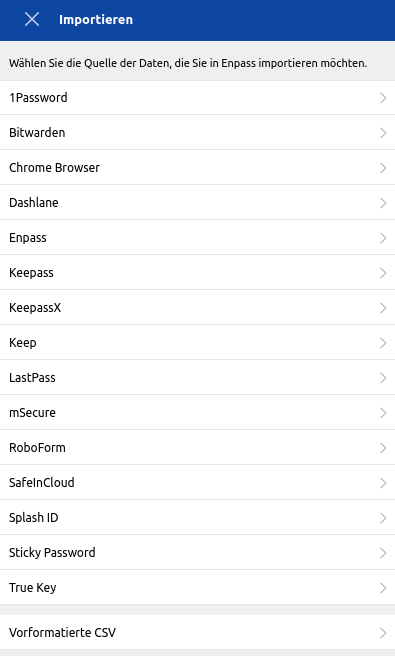 As mentioned I've migrated from 1Password in the mere of minutes and was able to plug-in-replace it immediately.