Let me introduce you to a wonderful concept. We are using these movies as backdrop when on the stepper or spinning, essentially when doing sports or as a screensaver that plays whenever nothing else is playing on the screens around the house.
What is it you ask?
The thing I am talking about is: Walking Videos! Especially from people who walk through Tokyo / Japan. And there are lots of them!
Think of it as a relaxing walk around a neighborhood you might not know. Take in the sounds and sights and enjoy. That's the idea of it.
If you want the immediate experience, try this: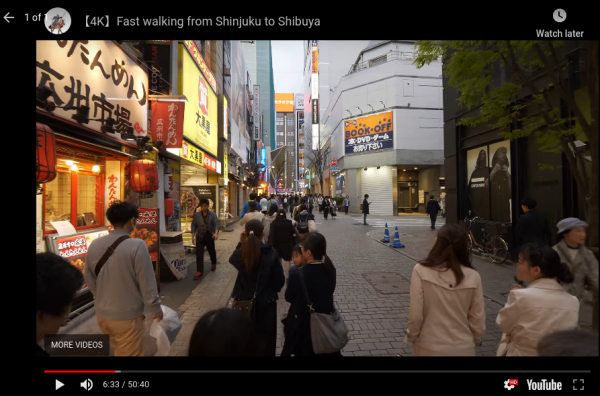 Of course there are a couple of different such YouTube channels waiting for your subscription. The most prominent ones I know are:
In addition to attract your interest there's a map with recent such walks in Tokyo. So you can specifically pick a walk you want to see by a map!