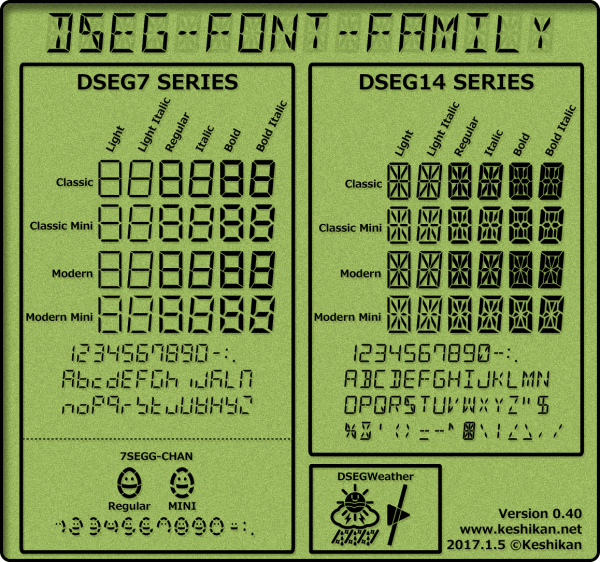 DSEG is a free font family, which imitate seven and fourteen segment display(7SEG,14SEG). DSEG have special features:
DSEG includes the roman-alphabet and symbol glyphs.
More than 50 types are available.
True type font(*.ttf) and Web Open Type File Format (*.woff, *.woff2) are in a package.
DSEG is licensed under the SIL Open Font License 1.1.
Get it here.