My usual twitter use looks like this: I am scrolling through the timeline reading up things and I see an ad. I click block and never again will I see anything from this advertiser. As I've written here earlier.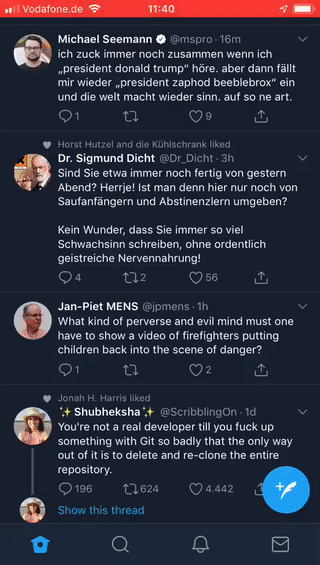 As Twitter is also a place of very disturbing content there are numerous services built around the official block list functionality. One of those services is "Block Together".
Block Together is designed to reduce the burden of blocking when many accounts are attacking you, or when a few accounts are attacking many people in your community. It uses the Twitter API. If you choose to share your list of blocks, your friends can subscribe to your list so that when you block an account, they block that account automatically. You can also use Block Together without sharing your blocks with anyone.

blocktogether.org
I've signed up and apparently this is as easy as it gets when you want to share block lists.
There seem to be more people that use Twitter like I do. For example Volker Weber wrote about his handling of "promoted content".
My block list on Twitter currently includes 1881 accounts and these are only accounts that put paid promotions without my request into my timeline.
I've read that Volker has such a long list as well – maybe it's worth sharing as Volker is one person I would trust on his decisions for such a list. (vowe is a good mother!)