As the replacement drive for yesterdays hard drive crash was put into place the storage array started to re-silver the newly added empty drive. This process takes a while – about 8 hours for this particular type of array.
Interestingly just 2 minutes into the process another drive dropped a bombshell: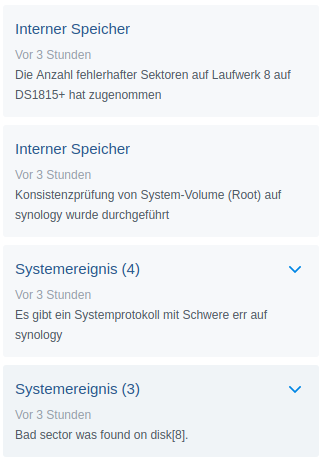 Apparently disk 8 holds together it's business so far but dropped a couple of parity errors into the equation.
This is bad news. But so far science still is on my side of things and no data has been lost.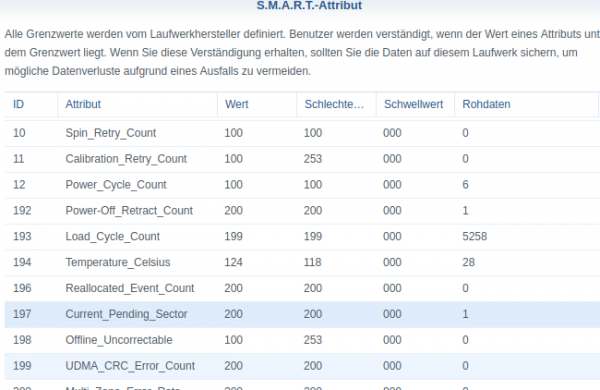 But now redundancy is down completely. There's no redundancy for now – until the replaced hard disk is fully integrated. My policy for these sized drives demands a minimum of 2-disk redundancy and for today this policy saved the day (data).
Actually let's dive a bit into what it's doing there to achieve 2-disk redundancy:

Synology Hybrid RAID (SHR) is an automated RAID management system from Synology, designed to make storage volume deployment quick and easy. If you don't know much about RAID, SHR is recommended to set up the storage volume on your Synology NAS.

You will learn different types of SHR and their advantages/disadvantages over classic single disk/RAID setups. In the end, you will be able to choose a type of RAID or SHR for the best interest of your storage volume. This article assumes that as the admin of your Synology NAS, you are also an experienced network administrator with a firm grasp of RAID management.

Synology Hybrid Raid
So you trade data redundancy and safety for useable disk space. Here this is compared to traditional RAID 5: