After the sudden death of a hard drive in one of the house' storage arrays (after 55997 hours of service) beginning of this month it has happened again: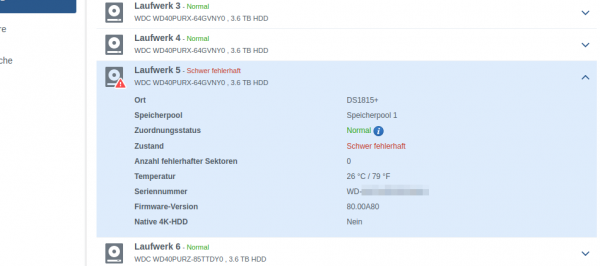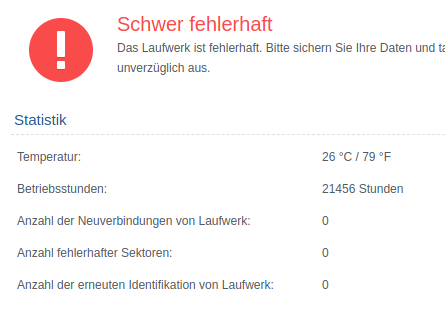 With less than half the runtime of the previously dead disk this one is an early failure. Well within the warranty. Therefore the disk is already en route to be replaced by an RMA (Western Digital RMA process so far is spotless!)
Anyhow: This was a 4 TB drive. It's in an array with 2-disk redundancy and 8 other drives. So the array still is operating with redundancy right now. Additionally a full backup exists as well as a hot-standby (but slower) offsite mirror.
I am quite confident to not loose data. But this raid-sync is going to take a bit longer. As drives get bigger, syncs get longer.