Plot.ly is both a well known software library of impressive visualizations and a company providing software and know-how around visualizations.
With the libraries requiring a fair amount of know-how and programming to be useful to everyone there is now seemingly a multitude of tools that wraps the powers of the library and provides a great online-/web-browser experience to create impressive visualizations: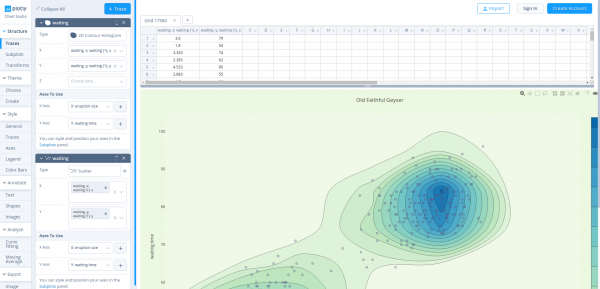 The access path to this quite powerful tool does somehow not be very easily found. So I am linking to it for your and my later reference.