The Chaos Communication Camp is an international, five-day open-air event for hackers and associated life-forms. It provides a relaxed atmosphere for free exchange of technical, social, and political ideas. The Camp has everything you need: power, internet, food and fun. Bring your tent and participate!

CCCamp 2019 Wiki
It has been 2005 that I had the time and chance to attend an international open-air meeting of normal people. Of course I am talking about the 2005 What-the-hack I wrote about back then.
This year it's time again for the Chaos Communication Camp in Germany. Sadly still I won't be attending. Clearly that needs to change with one of the next iterations. With the CCC events becoming highly valuable also for families maybe it's a chance in the future to meet up with old and valued friends (wink-wink Andreas Heil).
The Chaos Communication Camp (also known as CCCamp) is an international meeting of hackers that takes place every four years, organized by the Chaos Computer Club (CCC). So far all CCCamps have been held near Berlin, Germany.
The camp is an event for providing information about technical and societal issues, such as privacy, freedom of information and data security. Hosted speeches are held in big tents and conducted in English as well as German. Each participant may pitch a tent and connect to a fast internet connection and power.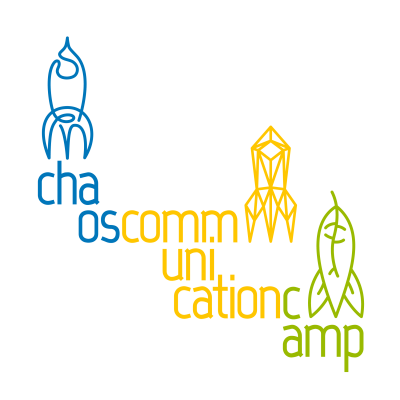 Enjoy the intro-movie that has just been made available to us, alongside the whole design material: