When a group of people with the same problem meets, they work together and sometimes do an experiment.
Nobody likes ads or "promotional content".
At some point Twitter chose to push ads in the official Twitter client into every timeline and decided to make them look like normal timeline content.
It did not take long for a group of people that do not like that to meet and join forces: Since about a week now a very small group of people has taken their Twitter block lists and merged them using the Block Together service.
This experiment great since it's completely effortless. You link your block lists once and from thereon you keep using Twitter like you always did. Whenever you see a paid promotion you "block it". Everybody from thereon will not see promotions and timeline entries from this specific Twitter user (unless you would actively follow them).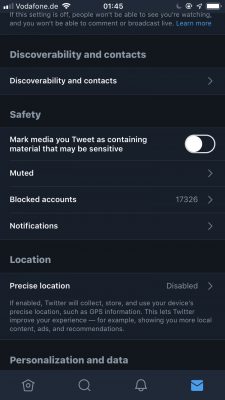 And the effect after about a week is just great! I cannot see a downside so far but the amount of promotion content on my timeline has shrunk to a degree where I do not see any at all.
This is a great way to get rid of content you've never wanted and focus on the information you want.