Suica (スイカ Suika) is a rechargeable contactless smart card, electronic money used as a fare card on train lines in Japan, launched on November 18, 2001. The card can be used interchangeably with JR West's ICOCA in the Kansai region and San'yō region in Okayama, Hiroshima, and Yamaguchi Prefectures, and also with JR Central's TOICA starting from spring of 2008, JR Kyushu's SUGOCA, Nishitetsu's Nimoca, and Fukuoka City Subway's Hayakaken area in Fukuoka City and its suburb areas, starting from spring of 2010. The card is also increasingly being accepted as a form of electronic money for purchases at stores and kiosks, especially within train stations. As of October 2009, 30.01 million Suica are in circulation.

https://en.wikipedia.org/wiki/Suica
This time around we really made use of electronic payment and got around using cash whenever possible.
There where only a few occasions when we needed the physical credit card. Of course on a number of tourist spots further away from Tokyo centre cash was still king.
From my first trip to Japan to today a lot has changed and electronic payment was adopted very quickly. Compared to Germany: Lightning fast adoption in Japan!
The single best thing that has happened recently in this regard was that Apple Pay got available in Germany earlier this year. With the iPhone and Watch supporting SUICA already (you can get a card on the phone/watch) the availability of Apple Pay bridged the gap to add money to the SUICA card on the go. As a visitor to Japan you would mostly top up the SUICA card in convenience stores and train stations and mostly by cash. With the Apple Pay method you simply transfer money in the app from your credit card to the SUICA in an instant.
This whole electronic money concept is working end-2-end in Japan. Almost every shop takes it. You wipe your SUICA and be done. And not only for small amounts. Everything up to 20.000 JPY will work (about 150 Euro).
And when you run through a train station gate to pay for your trip it you hold your phone/watch up to the gate while walking past and this is it in realtime screen recorded: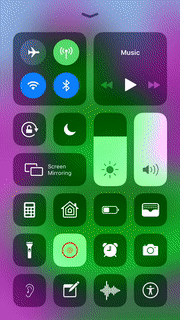 I wish Germany would adopt this faster.
Oh, important fact: This whole SUICA thing is 100% anonymous. You get a card without giving out any information. You can top it up with cash without any link to you.