Apparently the german main train operator does offer their regional and nationwide train network in an overall one-pager plan version:
Now, if you take the nationwide one, it looks like this: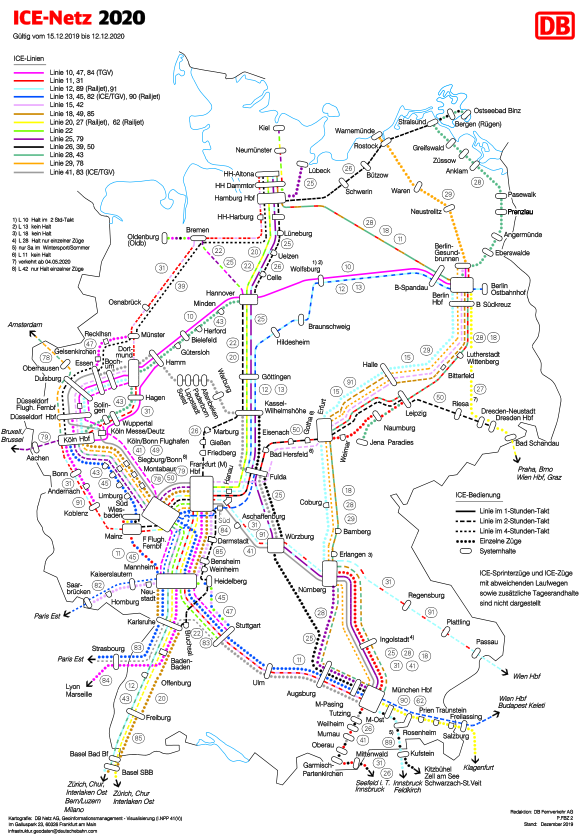 It looks okay, but not that great. Given the many examples of proper train network plans.
Someone as well was not satisfied, so this person created one and put it on reddit: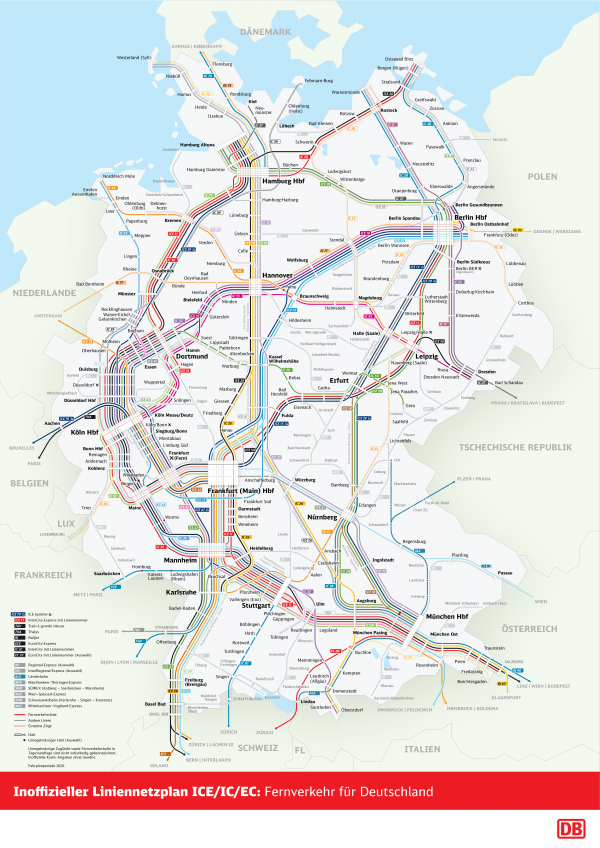 This is so much nicer! Of course this has to be taken with the addition of: there are several "jokes" hidden in the names and lines. Don't take this as an actual reference – rather go by the official ones.